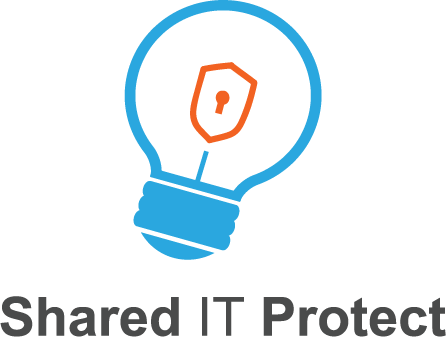 Who we are
Shared IT Protect increases our clients' security posture through education and security solutions that meet each unique business environment. Our team continuously trains and researches cybersecurity in order to stay abreast of the latest threats and solutions. We train and educate each client workforce to become a security firewall around your systems.
What We Do
Providing high-quality cybersecurity managed solutions for over two decades
Security Risk Assessments
Assess your current IT network and have the benefit of a risk assessment.
Cyber Security Awareness Training
Bolster your employee firewall. Learn about employee security training.​
EndPoint Detection and Response
Let our team keep you safe by taking advantage of real-time continuous monitoring and the collection of automated response and analysis.
Tailored Layered Security Services
Shared IT Protect​ understands that every environment is unique. Security is implemented in a way to secure networks and have little impact on business workflow.
TESTIMONIAL
"Shared IT Protect keeps our computers and server systems well maintained with tight security to reduce our risk. Shared IT Protect is very responsive, phone calls are addressed quickly, and many times they fix a problem before we are even aware of them."
Shared IT Protect's team of security specialists brings tremendous bench strength to our clients
Get in Touch
Looking for more information? Reach out to us using the form or call us at (866) 307-8517.